It's summer time in St. Joseph's and the boys are soaking up the sun.
May has been an eventful month for the boys in Room 8. There was much excitement when Noel began cycling classes with the boys. The excitement grew as Corey and Alex M got on a bike for the very first time.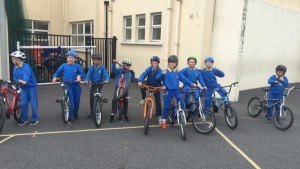 Sinead from Junior Achievement finished up with the class this month. The boys were taught all about starting up a business which stirred the creativity of the 3rd and 4th class boys. They received certificates to mark the tremendous work they had  done throughout the weeks.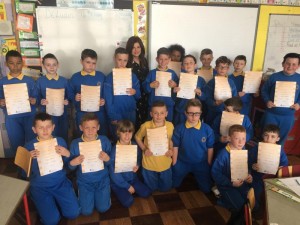 Yesterday, the boys of Room 8 enjoyed the sunshine with ice-creams in Fairview park.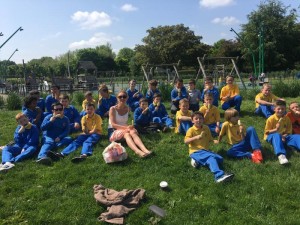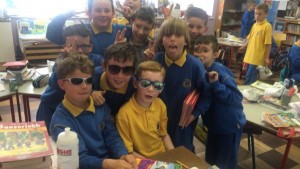 What a wonderful day around Joeys with the beautiful smell of pancakes wafting around the school.
In Room 8, with the assistance  of Rachel (the pancake specialist) we made our very own delicious pancake.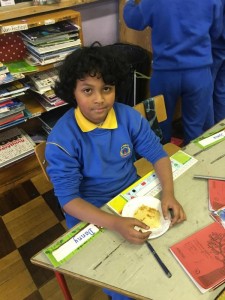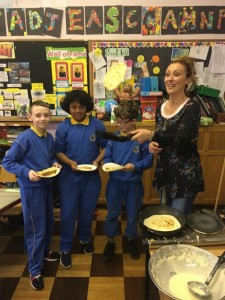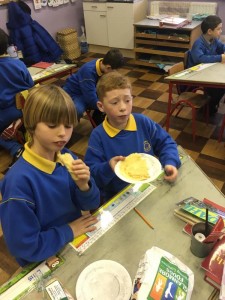 This is the recipe followed by the boys
Pancake Recipe
Ingredients
100g Plain Flour
300ml Milk
1 regular egg
Teaspoon of butter
Toppings
Sugar
Fruit
Lemon
Chocolate
Method:
Heat pan on low heat
Sive the flour
Crack the egg and whisk it.
Add melted butter and milk to the whisked egg.
Add the mixture to the flour and mixed well.
Pour gently to the hot pan and spread
Enjoy!
It has been a very busy start to a new term in 3rd and 4th class.
Last week the boys worked collaboratively to create amazing  dramas based on well-known stories. After careful planning, writing scripts and planning props, the boys put on an amazing show within the class. Dramas included scripts based upon the stories of 'Tír na nÓg', 'Cú Chualainn', 'Charlotte's Web', and 'The Three Little Pigs'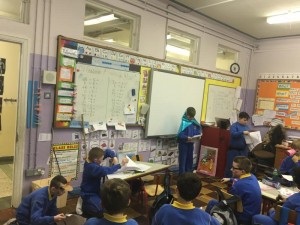 On Monday, the boys were given a fantastic opportunity to attend the workshop 'Fighting Words'. Set up with the assistance of Roddy Doyle, a favourite author of the Joey boys, the workshop allowed the boys to display their unique creativity and imagination. With the help of real-life authors and illustrators the boys got to publish their own books.
The story entitled 'The Toe attack' is a definite must read. Click on the link below to read it online.
http://www.fightingwords.ie/stories/toe-attack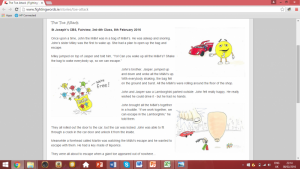 Also a very Happy Birthday to Cameron who got a lovely singing to during the workshop.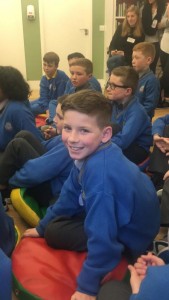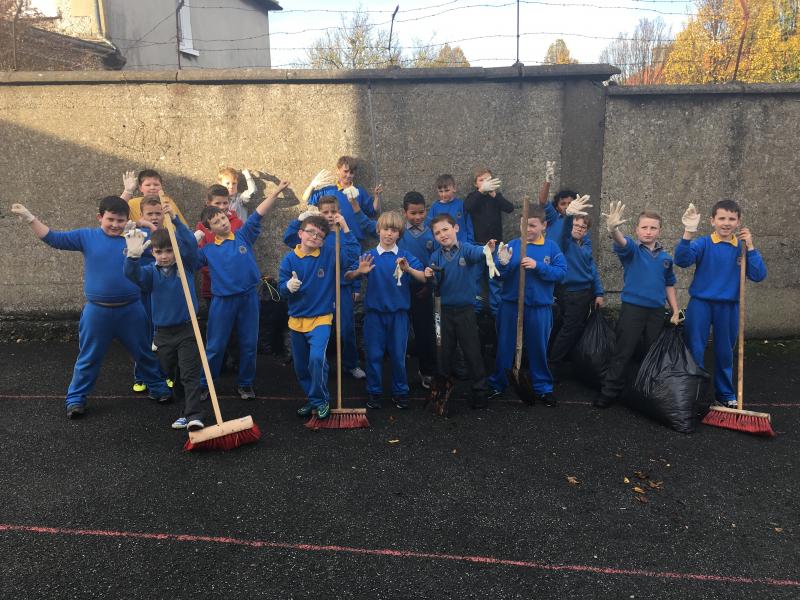 On Wednesday, the boys in Room 8 (3rd and 4th class) took it upon themselves to clean and tidy the school environment.
As a green school, the Joey boys work hard to improve our school environment, keep it litter free and recycle our waste.
With gloves, bin bags, shovels and yard brushes, we swept, shovelled and picked up waste around the school entrance. It was a lot of work but thanks to the boys in Room 8, the school environment is extremely clean and looking fantastic.
Ms Gaughan