Dublin Parks Tennis
Registration at courts Friday 1st July 2-4pm at St Annes Park, Raheny / Rockfield Park, Artane
Tennis coaching 4 weeks Monday 4th – Friday 29th July
One hour classes each weekenday
5-7 year olds at 10am / 8-11 year olds at 11am / 12-17 year old at 12 noon
Fee €45 for 4 weeks or €30 for 2 weeks
ALL equipment supplied:  racquets and balls
Enquiries:  018338711 / parkstennis@eircome.net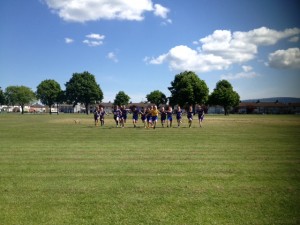 Well done to our school hurling team! Joey's boys are heading to the final in Croke Park…..!!!! Last week our school hurling team won their semi final against St. Dominic's from Tallaght on a score of 4 goals and 5 points to 4 points! It was a fantastic match and all the boys tried really hard and played very well. The boys were 3-1 to 0-1 up by half-time although our opposition were very unlucky with some of their attempts. In the second-half the boys continued to push forward but our opponents did make a valiant effort to try and reduce the margin. But it was a solid display by our defence and goalkeeper that allowed our midfield and attackers to see the game out with a comfortable lead. The game was played in Pearse Park in Crumlin.
Thank you Mr. Gillen for organising the buses to and from matches. A big thank you to Fran for keeping our school hurling, gaelic and soccer jerseys and gear in tip top condition so our boys always look their best!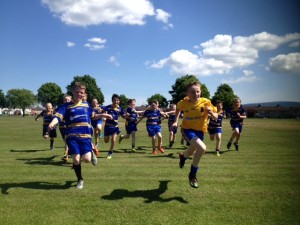 Now we are Croke Park bound, we play Scoil Íosagáin, from Crumlin on Monaday the 20th of June at 1:30pm on the Hill 16 side of the pitch. It is a great opportunity and honour to play in Croke Park. It will be great fun and a tough test for the boys! All support is welcome on the day!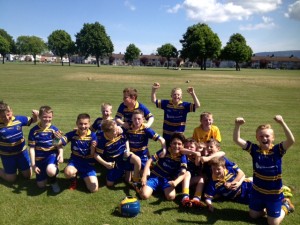 Our school will all be attending to give the boys the support they deserve!
'Foundations Project have places available on a Parenting Group for Dads starting on 9th June for 6 weeks.  This group is free of charge and runs in 1 Parnell Square, D1.  It is facilitated by a male tutor and is suitable for Dad's who may not have a current access arrangement, as well as Dad's currently co-parenting.
Anyone interested should ring Noel in Foundations Project on 878 6658.'
 CDETB Foundations Project
1 Parnell Square
Dublin 1
StartBox Summer Programme
Where?         Ballybough Community Centre
When?       Tuesdays 5, 12, 19, 26 July
Thursdays 7, 14, 21 July
Fridays 8, 15, 22, 29 July
Time:                1pm – 3pm
Who?               Community Groups (10-21 year olds)
What?             Non-Contact Boxing Session followed by a short trip to Croke Park to witness the Olympic medal and memorabilia collection.
By:                       Boxing in the Community Development team.
Cost:                  Free
To book please contact Paul Quinn on 0876748928 or paulquinn999@gmail.com or any of the other Boxing in the Community Development Officers.
Bookings will be taken on a first come first served basis. Up to 40 young people per session. Your group may be paired with other groups. We will try our best to match all groups/sessions in accordance to age profile.